---
Faegre & Benson LLP; Des Moines, IA; 31st Floor

Click on painting to view enlarged painting and additional information.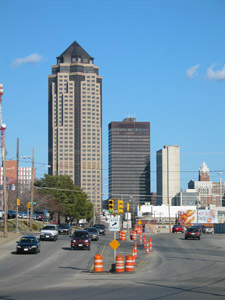 Decision makers reviewed the artist's Web site and inquired about several paintings.

Decision makers made gallery visit and selected two watercolors.

Two oils were brought to the office for approval by the architect who designed the newly remodeled offices.

The two oils were reframed to match the decor and hung in large rooms in different wings of the offices.