---
Merrill Lynch, Cedar Rapids, IA

Click on painting to view enlarged painting and additional information.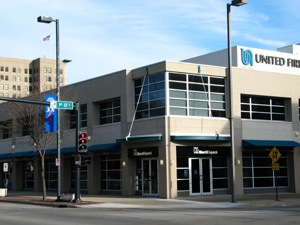 I created several new concepts with color and size in mind and also showed an existing concept.

The client chose the existing concept (small watercolor sketch).

I created a full-size watercolor to further develop the concept.

Genie 8 was painted using the approved full-size watercolor as model.