---
Private Residence, Cedar Rapids, IA

Click on painting to view enlarged painting and additional information.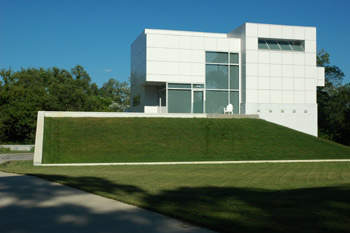 An architect designed his private family residence.

When the home was nearing completion the architect asked me to make a site visit and suggest a painting for the location in the home with the highest visual impact.

I presented several compositions, both existing paintings and new concepts.

The architect and his wife chose a recently completed oil painting, Stele de Hot, chef des fabricants d'arcs.