---
Cedar Rapids Bank & Trust

Click on painting to view enlarged painting and additional information.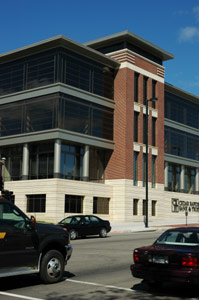 Existing artwork was reviewed by the client.

The client requested a painting similar to an existing painting, but larger.

I developed a concept that was similar yet different from the existing painting to fit the site.

The Sketch for River City was approved and I created an oil painting 45" X 50.5".

Three watercolors were also purchased.

The Bank moved into new building, purchased another oil and other watercolors.