---
Artist's Statement about
American Narratives
American Slice 37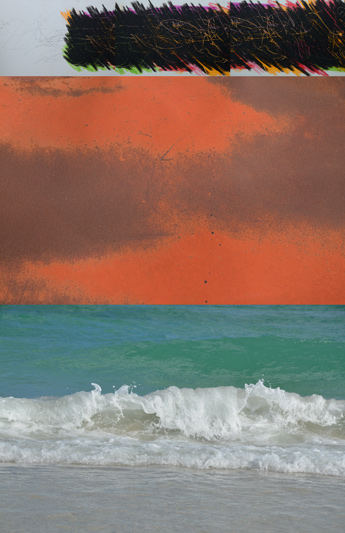 American Slice 37, digital c print, 2014, 30.9" X 20"
This photograph was selected by Paulina Pobocha, Assistant Curator in the Department of Painting and Sculpture at the Museum of Modern Art, New York, NY, for Wide Open 5, a national juried exhibition at the Brooklyn Waterfront Artists Coalition (BWAC), Brooklyn, NY, in 2014. This photograph was also honored with a recognition award. BWAC is a unique gallery in a massive Civil War era warehouse on the Red Hook waterfront in Brooklyn.
This photograph was also selected by Hamidah Glasgow, Executive Director and Curator at the Center for Fine Art Photography in Fort Collins, CO, for inclusion in Maryland Federation of Art's Focal Point Exhibiiton, a national photography show examining the use of digital media, Circle Gallery, Annapolis, MD, 2017.