---
Quotes About the Artwork of Thomas C. Jackson
Artist's Statement About
Recent Work
T. Jackson's Studio from late June, 2008 to November, 2015


The country studio:
From June of 2008 to November of 2015, T. Jackson worked in a 1.500 square foot studio on a hill in the country between Cedar Rapids and Mount Vernon, IA. This rented space in a large, newer home was surounded by 50 acres of prairie grass.
Jackson moved to this studio as an emergency move because the building that housed his former third floor studio in downtown Cedar Rapids, Iowa was flooded. Jackson says "I am grateful to the Johnson family for their role in helping me protect my existing artwork and providing space for me to continue creating new art."
Tragically, a little over four months after Jackson moved all of his existing artwork out of this studio, the house burned to the ground.
Return to the current Lincoln Highway studio page.
Additonal photos of the country studio: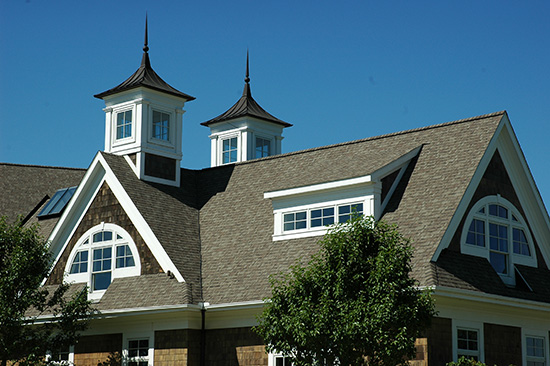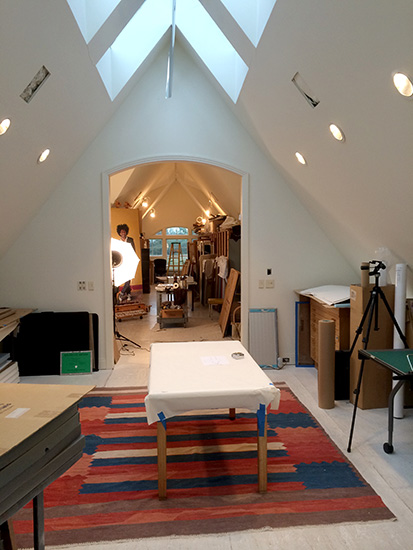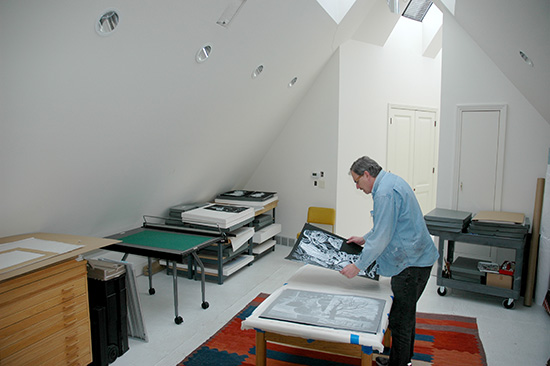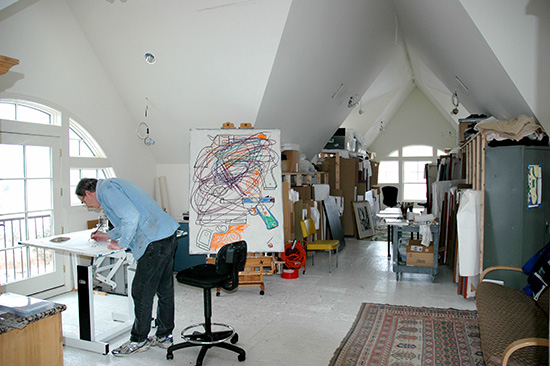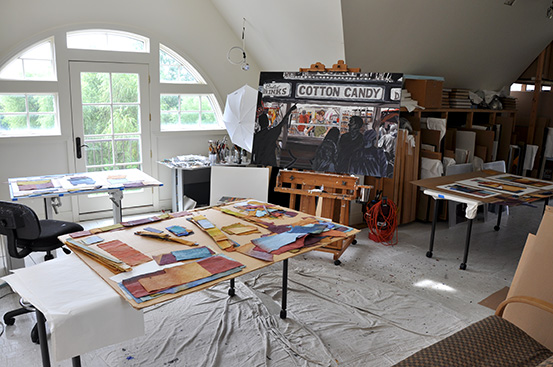 Photos by Jay Johnson: