---
Child's Play 4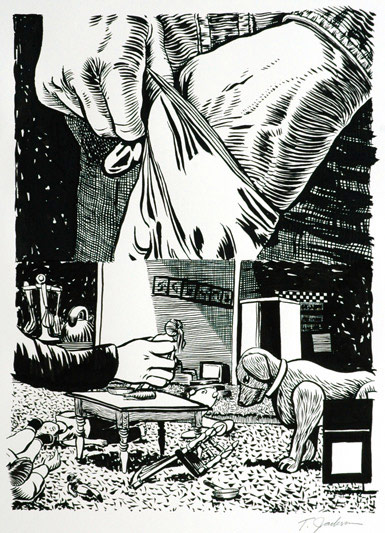 Child's Play 4, ink brush drawing, 2009, 30" X 22"
This drawing was selected by Joann Moser, Senior Curator of Graphic Arts, Smithsonian American Art Museum, Washington, DC, for inclusion in the 33rd Annual Art on Paper exhibition at the Maryland Federation of Art, Annapolis, MD, 2010. She also chose this drawing for an Honorable Mention award.
This drawing was also selected by Aron Packer, owner, Packer Schopf Gallery, Chicago IL, for the solo show, Child's Play, 2011.