---
Child's Play 7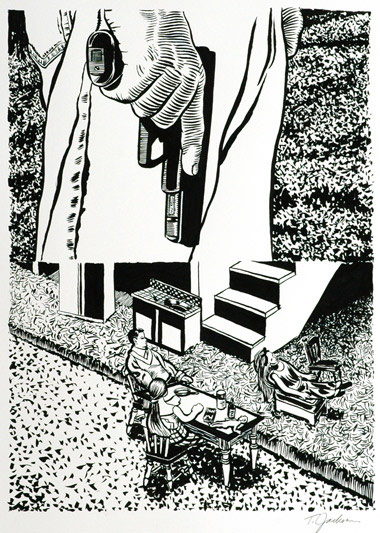 Child's Play 7, ink brush drawing, 2009, 30" X 22"
This drawing was selected by Clare Bell, Independent Curator, formerly, Associate Curator of Prints and Drawings, Solomon R. Guggenheim Museum, NYC, for inclusion in the 17th National Juried Show at the Art Center of Northern New Jersey, New Milford, NJ, 2009. She also chose this drawing for an Honorable Mention award.
This drawing was also selected by Aron Packer, owner, Packer Schopf Gallery, Chicago IL, for the solo show, Child's Play, 2011.